Durable Medical Equipment (DME)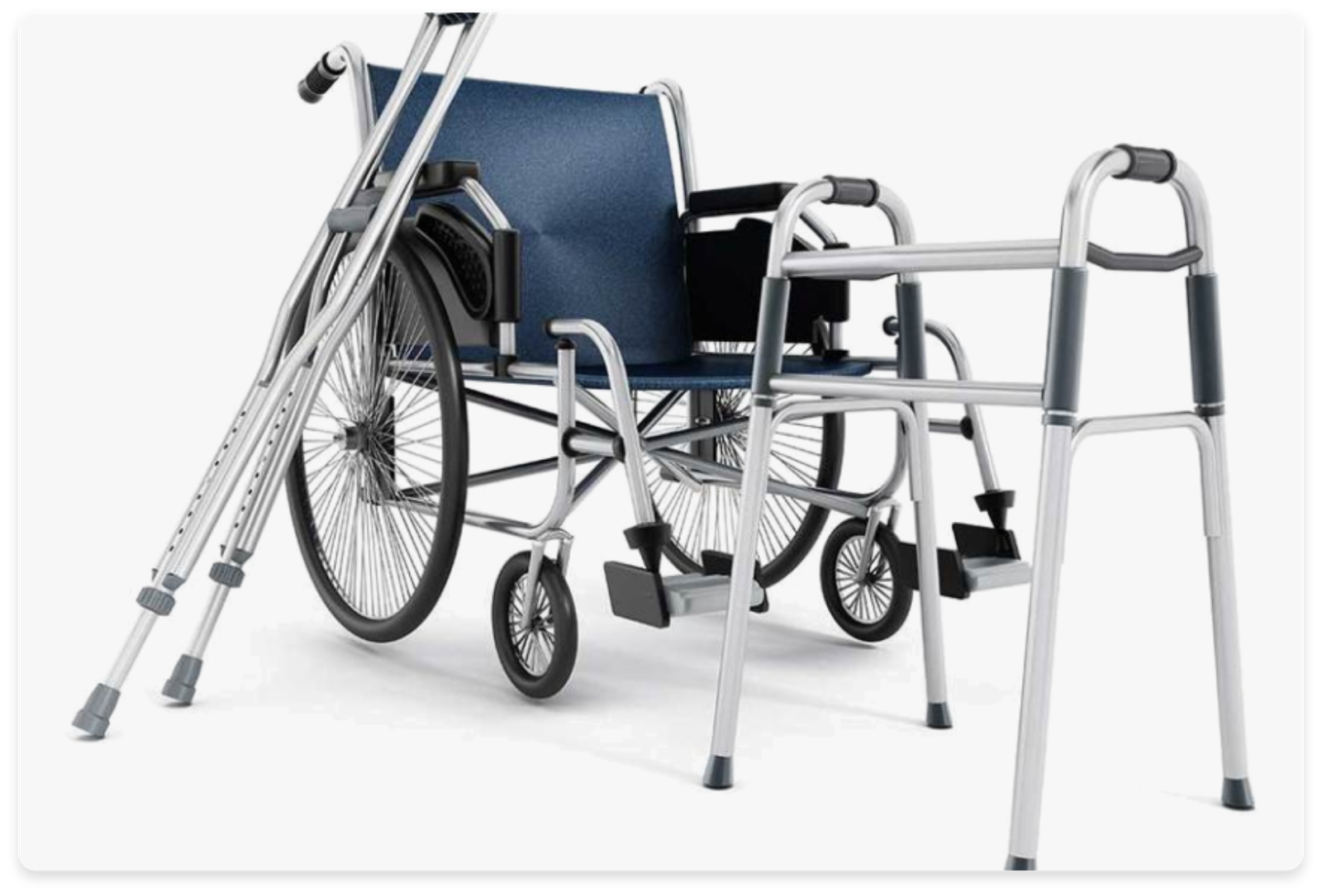 Our pharmacy offers an extensive variety of medical equipment and supplies.
Our medical equipment may include, but is not limited to:
Equipment to assist walking such as canes and walkers
Bathroom equipment such as benches and shower chair
Orthopedic supplies such as back support belts and compression stockings
Blood sugar testers
Blood pressure monitors
Nebulizers and spacers, etc.
If you are in need of any medical equipment, supplies, or if you just have a question, ask a staff member today. Our staff will make it as easy as possible to get the equipment you need, in a timely manner. We will also provide free delivery or curbside pickup for those that request it. Depending on insurance coverage for patients, we are able to bill Medicare and most insurance companies for DME's
As medical interventions advance and rehabilitation is more widely available, certain treatment plans make use of medical supplies and equipment that's needed for a prolonged period of time to patients in their homes. These equipments are called Durable Medical Equipments
What is DME
Any medical equipment that is used in the home environment to aid and improve the quality of life is considered Durable Medical Equipment (DME). These equipment are a medical necessity and are often prescribed by physicians for daily use in a patient's home and include wheelchairs, oxygen equipment and crutches.
What Does DME Stand for
DME stands for Durable Medical Equipment. The best way to define equipment is tools and supplies needed by patients for ease or assistance in their daily lives. DME supplies such as Blood Sugar Meters, Crutches, Nebulizers, Hospital Beds and Oxygen Equipment
Medicaid/ Medicare
DME providers are licensed by the Centres for Medicare and Medicaid Services (CMS) to provide DME medical supplies to patients. Medicare offers health coverage to individuals over the age of 65 or individuals with disabilities, whereas Medicaid offers health coverage for individuals with lower incomes. The following are a list of DME medical supplies covered by Medicare
Hospital beds
Oxygen equipment & accessories
Nebulizers & nebulizer medications
Blood sugar meters and test strips
Commode chairs
Continuous passive motion devices
Infusion pumps & supplies
Patient lifts
Suction pumps
Traction equipment
Wheelchairs & scooters
Medicare covers walkers, crutches and canes as well.
if you or your loved ones are in need of DMEs and are looking for medical supply stores that accept Medicare near you, look no further that the Proscript America Pharmacy in Houston, Texas