At ProScript America Pharmacy, we are an extension of your healthcare team. We provide easy access to all pharmacy services for all our patients - whatever your needs.
Our goal is to promote health and wellness for our patients and optimize their medication use leading to patient satisfaction. We are committed to improving patients' outcomes by providing great service and an unsurpassed level of care. By using the highest quality products, integrating clinical pharmacy care with technology, and dedication to our patients we offer an unparalleled pharmacy experience enabling a healthier tomorrow.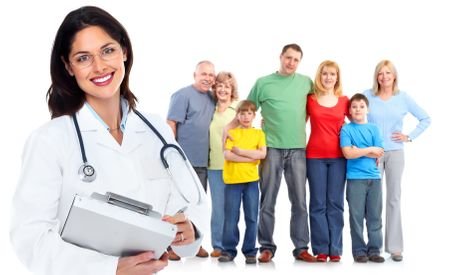 Health Care Providers
Time is precious. Patient's need to begin therapy as soon as a diagnosis is established, in order to slow disease progression and reduce signs and symptoms. We understand the needs of our patients as well as their physician/healthcare provider, and we want to ensure rapid order fulfilment. As soon as an order is received, processing begins. Following input into our pharmacy management software, a patient's prescription benefits are investigated. After analyzing the prescription benefits, we reach out to our patients and our pharmacist goes over the analysis. Following this we process insurance and any financial assistance that is required is recognized and initiated. We then coordinate with patients and our delivery associates will have the medication on its way out for delivery so that patients can begin therapy as soon as possible. Our average turnaround time from when we receive prescriptions from your doctor to your door is usually less than 24 hours.
Electronic Prescriptions (E-scribe)
ProScript America Pharmacy can accept faxed prescriptions, electronic prescriptions, hard copy prescriptions as well as telephoned prescriptions.
Save the environment! Send us your prescriptions through E-Scribe (SureScripts/EMR) today!
Information to find us and send E-Prescriptions to:
ProScript America
1801 Binz St. Suite 310
Houston, TX 77004